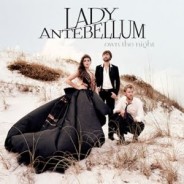 Lady A's Hillary Scott's Album Cover Dress
Ah, the glamorous life of country stars.
Did you see, for instance, Hillary Scott's amazing—and very large—black dress on the cover of Lady Antebellum's latest album, Own the Night? This beautiful dress was created by Maggie Barry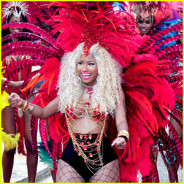 Nicki Minaj Brings the Party to Trinidad in 'Pound the Alarm' Both Nicki Minaj and her home country of Trinidad and Tobago are on full display in the Young Money artist's music video for "Pound the Alarm."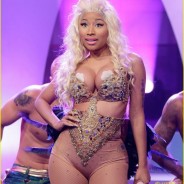 Nicki Minaj on Jay Leno
Dance music's premier female rapper Nicki Minaj visited NBC's "The Tonight Show with Jay Leno" on Jul 13, 2012 for an interview and televised performance.
Nicki's stage presence has improved so much in the last time. Her confidence, sassiness, and unique unlike-others persona makes performances like the 'Jay Leno' one last night stand out so much. Wearing a nude-colored bodysuit and some feather-like details on the back and legs, Ms Minaj stepped down from a three-story platform to SLAY the stage. Accompanied by a handful of dancers, Nicki danced, jumped and even did a conga line! This "Pound The Alarm" TV gig could perfectly be her best performance TO DATE. Nicki and the dancers wore outfits created by Maggie Barry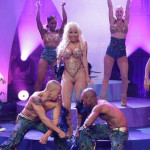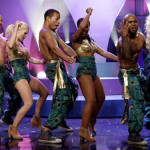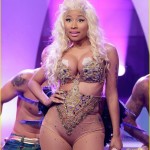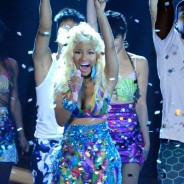 Nicki Minaj performs 'Startships' on American Idol
The 'Turn Me On' singer and rapper took to the stage on one of America's biggest TV shows this week to perform her brand new single 'Starships'. Costumes and dresses made by Maggie Barry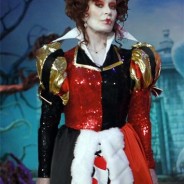 When the current season of CBS daytime talk show 
The Talk
 premiered, we got a look at the hosts without any make-up. Halloween is approaching and this Wednesday, viewers will find the hosts covered in make-up and costumes and headed down the rabbit hole for a special 
Alice in Wonderland
-themed Halloween episode. Check out their excellent costumes ahead!
The Talk is clearly making the most of Halloween this year, with the hosts dressed up as Alice in Wonderland characters for the October 31 episode (2:00-3:00 p.m., ET; 1:00-2:00 p.m., PT/CT). Here's the photo CBS released to give us a very spoilery preview of Sara, Julie, Sheryl, Aisha and Sharon in there costumes and standing among a very colorful, mushroom-decorated set.  by Kelly West www.cinemablend.com